Best Angel Moraes Songs of All Time – Top 10 Tracks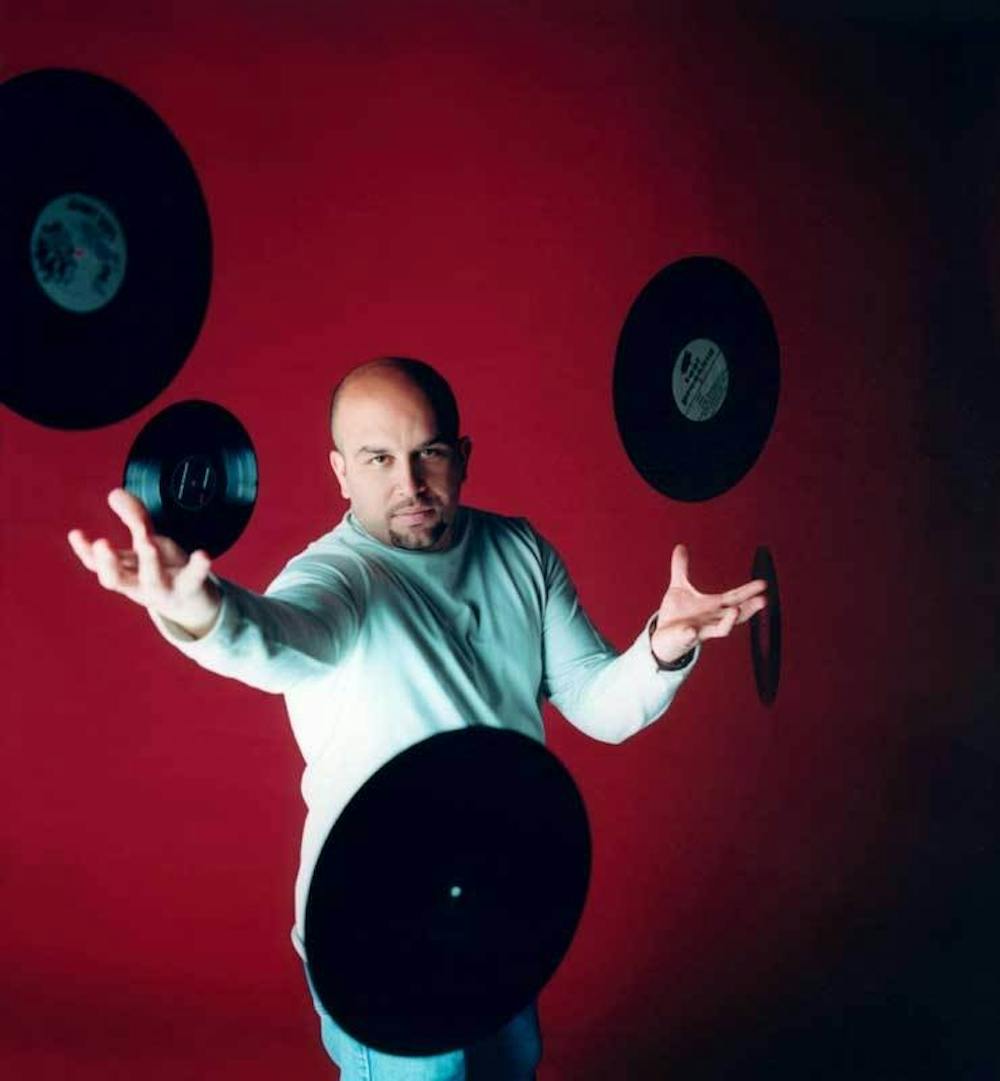 Follow Angel Moraes!
Follow Angel Moraes to get alerts about upcoming events and special deals!
One of the best DJs and greatest underground dance music Producers of modern times Angel Moraes is constantly redefining his craft and in the process has inspired and continues to inspire those around him.
Angel Moraes has performed in venues such as: Le Bain, Stereo, StereoBar
Without further ado, here are Angel Moraes top 10 tracks of all time:
1. Dancin Wit My Baby - Darius Syrossian Remix
Angel Moraes, Darius Syrossian
2. Welcome to the Factory - Original Mix
3. Plastic Dreams - Angel Moraes Dream Mix
Jaydee, Angel Moraes
4. New York City Girl - Angel Moraes Radio
Black Box, Angel Moraes
5. Body Work (feat. Kristine Corelli) - Up & Down Dub
Angel Moraes, Kristine Corelli
6. Body Work - 2018 Stefano Greppi Special RMX
Angel Moraes, Stefano Greppi
7. Burnin' Up (feat. Sally Cortes) - Mix Erotica
Angel Moraes, Sally Cortes
8. Rise Above The Game (feat. Neysa Malone) - Original Mix
Angel Moraes, Neysa Malone
9. Do It To Me (feat. Tonia)
Angel Moraes, Tonia
10. Dancin Wit My Baby - Original Mix
Angel Moraes Details
One of the best DJs and greatest underground dance music Producers of modern times Angel Moraes is constantly redefining his craft and in the process has inspired and continues to inspire those around him. From an early age Music has always been a very big part of Angel's life so its no surprise that it is this very passion that would pave the road for things to come and ultimately take him around the world. Born and raised in Brooklyn, N.Y. Angel came of age listening to the great radio stations of New York City throughout the 1970s and 80s, never being out of touch with the sounds he loved, It was around this time that young Moraes realized what he wanted to do with his life.
By the age of 18 he was already making the rounds to NYC legendary night clubs and house scene. Always on the prowl for cutting edge sounds, he was a regular for the late night underground groove at Jellybeans Fun House. However, it wasn't until a friend introduced him to the magic of the Paradise Garage that he discovered home. He remembers "the Garage wasn't just another club, it was everything, like living in a dream. the first time I walked into the Garage I remember saying to myself, Holy shit! who the fuck did this"? Sometime later while spinning at a house party for fellow Garage head and friend Sally Cortes (who's vocal's are present in "welcome to the factory", Burning up and Time to get down alongside Octavia Lambertis of C and C Music Factory) Angel was introduced to veteran producer Victor Simonelli, They hit it off and the meeting turned into an invitation to a studio session. Angel was a natural, so comfortable in the setting that he decided to sacrifice the security of his day job and pursue his life long dream of producing music full time. 1993 was a big turning point for Moraes, having founded Hot n Spycy Recordings with partner Jeffrey Rodman (who co-owned Sound Factory Bar and managed Twilo) Angel set out on a mission to introduce a whole new sound, and introduce it he did. From his very first productions "release yourself", "the cure", "I like it", "Heaven knows", The Moraes Sound started making noise, lots of noise. His creative approach to producing, engineering, would result in the hottest rhythm sections to date. In addition he was introduced to the legendary mix master Tom Moulton who would later team with Moraes to master all of his Hot -n- Spycy tracks. With drum patterns, dirty bass lines, industrial sounds, and stirring vocals, the likes no one had ever heard before, Angel was quickly creating and pioneering an industrial sound that is widely used in productions today, establishing Angel as a highly respected and sought after Producer/remixer. Early in his career he was invited to work on projects for The Pet Shop Boys, KD Lang, Jamie Myerson, Jocelyn Brown, Loleatta Holloway, and most recently Suzanne Palmer, Roy Davis Jr., and Dana Divine. However nothing could prepare him for what happened next. "Welcome to the factory"., the seminal now classic underground anthem absolutely exploded. Dedicated to the original legendary Sound Factory manned by the one and only Junior Vasquez, This track defined an era and Inspired legions of people especially fellow DJ/producers to take a different approach in the way tracks are produced. Many of those producers are highly respected artists in the dance scene today. With "Factory" word spread like wild fire, the tracks began to chart, and Angel"s skills in the booth came into heavy demand. Following the success of "factory" Moraes began an intensive touring schedule that has made him a well-known DJ and a regular favorite throughout the World. Not one to rest on his laurels Angel knew that there were a few challenges still brewing in him. Especially the one since that first visit to the Garage.
Coincidentally during this time Moraes was invited to play at Playground, an after hours club in Montreal, Quebec, CANADA. Angel was absolutely blown away by the vibe and the french influenced "ville" and after a few more trips to Montreal, he knew he would opt on the Canadian metropolis to house his long coming inspiration, the now world renowned STEREO nightclub. The underground after hours that has become known as the world's greatest after hours club. Inspired by his many nights at the Garage, Stereo was pretty much modeled after the legendary club and with the same philosophy. Mr Moraes himself designed, built and installed the now infamous sound system. Much of the fame that Stereo has enjoyed is because of that massive sound system and the vibe that Angel created there. Often imitated but never duplicated, Angel is in a class by himself as the only person in the dance music industry who can DJ, Produce, remix and design and build his own sound systems at the level that he can. As a person who's always looking to explore and expand upon his professional achievements Angel hopes to reach new heights in the future. With a slew of top notch productions in recent years including "Music is your life", "Shakedown" remix, "Magic Carpet" and more recently "A Stereo tribute", "RUNAWAY" and "Stay with me". Crowds that have enjoyed the vast talents of Angel Moraes are in for a whole lot more. Angel has been pretty stationary in recent years, due to his amount of work in New York and Montreal its been difficult for him to travel, but all thats going to change as he has just signed with Mike Angel of the London based ANGEL-ARTISTS agency for future studio projects and tours. Anybody that has purchase one of Angel's tracks or caught one of his DJ sets will tell you that this man is nothing less than a true master. Recently Moraes along with partners Steve Bishop and Steve 'bear' Sas have introduced Montreal to a whole new level of dance euphoria, LOVE Sundays. Held at Terraces Bonsecours every Sunday during the Summer season this party is nothing short of spectacular and a true testament that the creative vision of Angel Moraes is boundless, energetic and full of possibilities. Spring 2011 will see the launch of his brand new website that will be the most cutting edge site to be offered by a DJ-producer and will redefine the artists website . As we look toward the future it is quite clear that this man has no intention of slowing down.