Best Andrew Grant Songs of All Time – Top 8 Tracks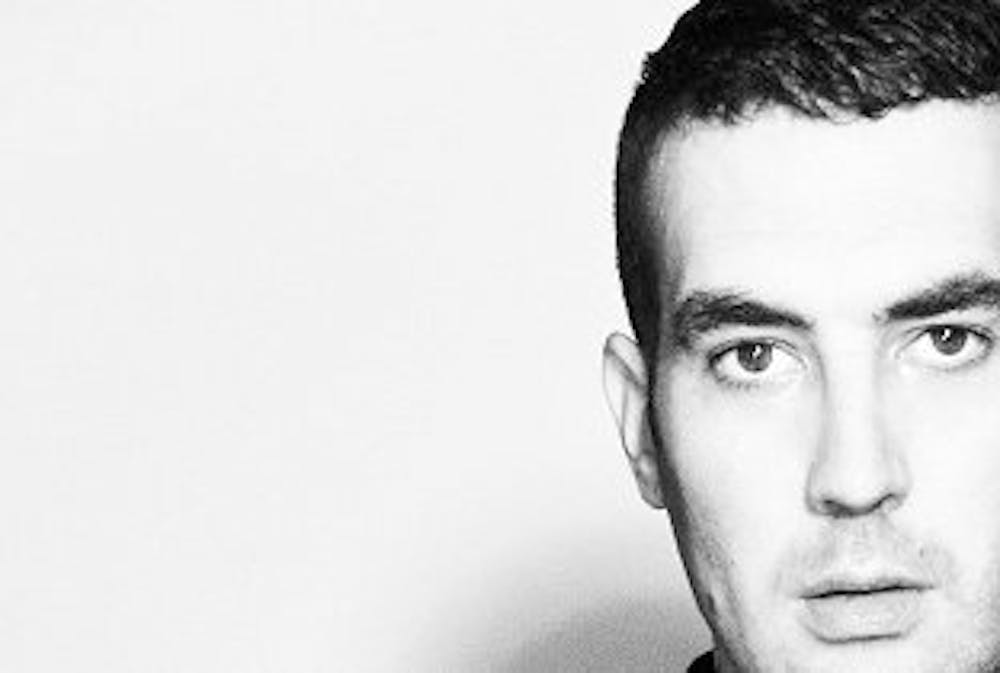 Follow Andrew Grant!
Follow Andrew Grant to get alerts about upcoming events and special deals!
Andrew Grant is a man with a varied past and constantlyevolving future.
Andrew Grant has performed in venues such as: Light
Without further ado, here are Andrew Grant top 8 tracks of all time:
1. White Iverson
2. Slow Burn
3. Crumbling
4. Before
5. Before (Ag Remix)
6. Stomp Me
7. Muchemdumbre - Andrew Grant Holland Tunnel Remix
Rey Aguilar, Andrew Grant
8. Muchemdumbre - Andrew Grant Lincoln Tunnel Remix
Rey Aguilar, Andrew Grant
Andrew Grant Details
Andrew Grant is a man with a varied past and constantlyevolving future. Born and raised in the Washington, D.C. area, he started to DJin 1988 spinning hip-hop at house parties and school dances. His musical tastes soon shifted after his firstvisit to the famed New York City club Twilo in the mid 90's. After an eveningunder the Phazon sound system, he found himself immersed in more electronicbased sounds.
After graduation from university he decided that a move abroad wasneeded to properly re-engage his musical passions. In early 2001 he spent a fewmonths in Sheffield, England, throwing parties and DJing everywhere he could. As summer approached he decided toroll the dice and purchased a one-way ticket to Ibiza for a deeper look intothe scene. Through hard work, and some lucky breaks, Andrew was invited to playThursday morning after-hours at DC10. After just two sets he was invited toplay a main 3-5 hour slot on Mondays after Cirillo, his mentor. At just 24years old he became the first, and only, American resident of CircoLoco.
This summer will be Andrew's tenth as a resident for CircoLoco's infamousMonday parties at DC10. "I never thought I would travel the world with themafter buying a one-way ticket that summer day ten years ago. CircoLoco hasallowed me to grow as a DJ and hone my sound all over the world."
Andrew started releasing his own works in 2001, and has seen his name on suchlabels as Plastic City, Unfoundsound, Siteholder Records, Isgud Records,Minisketch, and Barraca Music. However, his output has really grown in the pastfew years with releases on Little Helpers, Get Physical, Connect Four. He hasalso collaborated with Lomez, Tale of Us, Los Updates & Ricardo Villalobos.His evolution in the studio created the opportunity to be offered the positionas Label Head for Barraca Music.
Keeping with his DIY aesthetic, and his refusal to be stuck to one sound,Andrew started his own imprints in 2010, EDEC and Blau Motif. "I started thetwo labels because I see EDEC grasping a wider new range of Techno and BlauMotif is for future listening - outside the club. I really felt moved to dothis so these amazing artists had a platform to get their works released."
Now based in Valencia, Andrew continues his increased production schedule andlooks forward to returning to the White Isle for yet another year with his mostbeloved residency. There is no shortage of current projects or upcoming endeavorsfor Andrew. His ethos of "hype and fashion is only superficial and does notlast" continues on. With Andrew the utmost quality is what matters most, and henever settles for anything less.