Best Adrian Lux Songs of All Time – Top 10 Tracks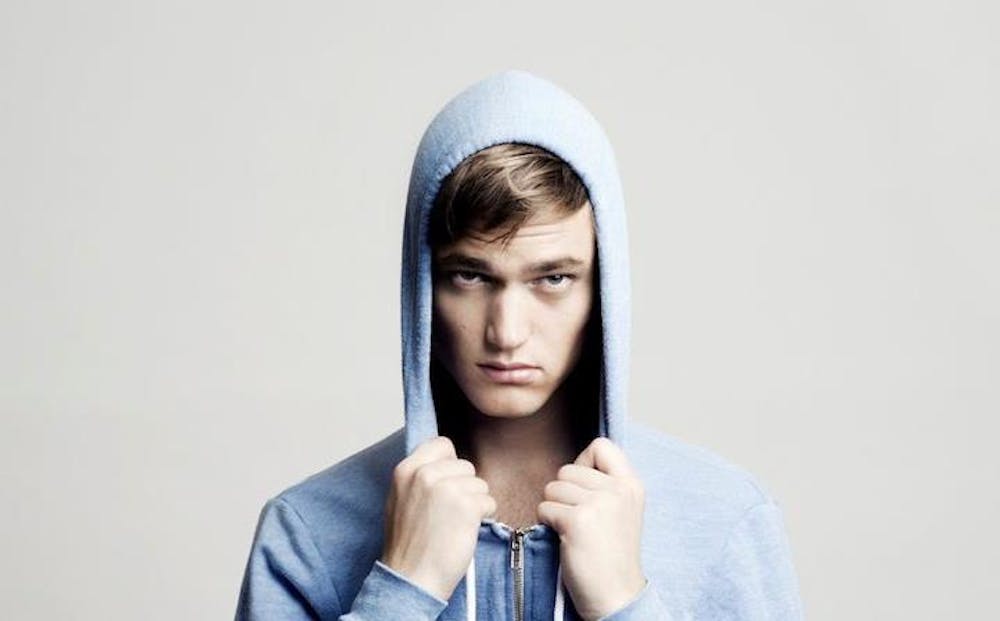 Follow Adrian Lux!
Follow Adrian Lux to get alerts about upcoming events and special deals!
Adrian Lux can't seem to leave the studio these days.
Without further ado, here are Adrian Lux top 10 tracks of all time:
1. As I Sleep (feat. Charlee)
Tobtok, Adrian Lux, Charlee
2. Teenage Crime - Radio Edit
3. Teenage Crime
Yves V, Matthew Hill, Adrian Lux
4. Can't Sleep - Radio Edit
5. Dust (feat. Astrid S) - Adrian Lux & Savage Skulls Remix
CLMD, Astrid S, Adrian Lux, Savage Skulls
6. Teenage Crime - Axwell & Henrik B Remode
7. Teenage Crime - Christofi Remix
Adrian Lux, Christofi
8. Teenage Crime - Extended
9. As I Sleep (feat. Charlee) [BODÉ Remix] - Club Mix
Tobtok, Adrian Lux, Charlee, BODÉ
10. Damaged - Radio Edit
Adrian Lux Details
Electronic
Adrian Lux can't seem to leave the studio these days. After all, he's trying to make a proper album here—an intro-to-out collection of absolute anthems, custom made for clubs and living rooms. He's off to a splendid start, too, with three inescapable singles ("Can't Sleep," "Strawberry" and "Teenage Crime") that bridge the gap between head rush house and the kind of cutting-edge pop that seems to only come from Sweden. "This is going to sound weird," says Lux, "But it's hard for me to not write single-type songs—tracks you'll want to listen to a million times. And that's okay. It's better to make one of those than three that sound good, but not great."
Raised in Stockholm by a former punk rocker and a fashion photographer/filmmaker, Lux was as restless as his parents from an early age. For instance, when he wasn't learning how to play guitar, Lux was landing modeling gigs for such major campaigns as the Swedish postal service and Stockholm's answer to Barney's, Nordiska Kompaniet. He didn't take music seriously until he was 17, however. That'd be the year his friends used their secondary "gymnasium" education as an excuse to build hip-hop beats. Dancehall and Dipset were Lux's two obsessions at the time, although all that changed once he graduated and took a trip to Brazil. "When I got there, the music wasn't what I expected at all," explains Lux. "In some ways, it was better—like I didn't hear samba music more than five times. Instead, everyone was mostly into cool electronic artists." And by that, he means everything from electro to drum 'n' bass. Not to mention traces of moonlit techno and moody progressive house.
Without so much as a thought, Lux gravitated towards the type of dance 12's that trigger long-buried memories and make you move. Songs like his own "Strawberry" single, a sun-stroked mix of massive melodies and laser-guided synth lines. "Can't Sleep" is just as relentless in its pursuit of the perfect beat. It's also propelled by a chorus that calls to mind the peak hour platters of Kaskade, deadmau5 and Tiësto. No wonder why Pete Tong, Basement Jaxx and Sebastian Ingrosso are all major Lux supporters already. "I want to provoke a reaction, whether it's positive or not," he says. "Of course not everyone's gonna like what I do. That's just the way it is. But it's more fun to have someone say 'this sucks' than 'well, this is nice.'" To make matters even more complicated, Lux recently channeled his hip-hop roots on a "Rapclash Remix" of "Strawberry." In case you didn't hear it the first time around, that's the one that begins and ends with the M.I.A.-approved rhymes of Rye Rye. The crossover cut works so well that Swedish radio stations dropped it into their rotation after hearing it on a blog. Looks like blog house just took on a whole new meaning...